Time was, VCs didn't want angel investors mucking up cap tables.
- Conversation with William Carleton
No more.
Today everyone knows it's angel money, not VC money, that funds most tech startups.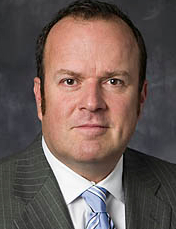 Comes now investment crowdfunding: will angels now be the ones taking a turn looking down their noses at "amateur" investors?
Or is there a third way?
To find out:
Join us on

March 4, 2013

11:00 AM to 12:30 PM

at Surf Incubator
(register at the eventbrite link for map and directions)
In this session, we will explore how crowdfunding is so very different from angel investing - but, also, where the two paradigms overlap. We'll also look at how innovations in angel investing may set "best practice" standards for crowdfunding portals.
The session will be led by William Carleton, an internet lawyer whose blog, Counselor @ Law, is America's #1 ranked securities law blog and #5 ranked intellectual property law blog. Bill is an angel investor himself, and serves as the Vice Chair of the Angel Capital Association's Public Policy Committee Advisory Council.