Today was an important day for Angel Investing. The SEC announced some of the details for the new rules for investing based on the JOBS ACT. There are some critical changes, including a relaxation for Regulation D Rule 506(c), which currently prohibits public solitication for investment. There are also new rules around how to validate accredited investors. These rules do not take effect for 60 days. 
We will hold a workshop with William Carleton to explore the details of these changess
, our next workshop will be:
       The Jobs Act consequences: New Rules for Angel Investing.
        By William Carleton
        July 23rd (tuesday) 6:00PM 
        Think Space
        8201 164th Ave NE, Redmond Washington 
Details: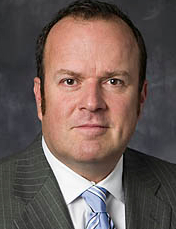 With the passage of the JOBS Act over a year ago, there are new rules around Angel Investing. On July 10, the SEC announced some of the details around the new rules. How will Angel Investing be impacted by these new rules?
Join us in an exploration of the consequences of the new JOBS Act rule making.
The session will be led by William Carleton, an internet lawyer whose blog, 

Counselor @ Law

, is America's #1 ranked securities law blog and #5 ranked intellectual property law blog. Bill is an angel investor himself, and serves as the Vice Chair of the Angel Capital Association's Public Policy Committee Advisory Council
The Seattle Angel Conference is planning for the fourth conference on November 2st. Our deadline for applying to present will be September 1st. If you know companies who would find the Angel Conference feedback helpful and would benefit from an investment of around $200K, then please ask them to register for the conference at
http://www.seatleangelconference.com
We will hold a series of workshops to support the Angel Conference process, keep an eye on the Seattle Angel Conference website for new workshops.