Prepping your Message, Talking to Investors
As you develop your business, you will end up talking to many people about your startup. Getting clarity in how you express your efforts will make a huge difference in how your audience responds. Whether it is your family, a customer, an investor or an economic development person, how you tell the story of your company will impact your success.
Tolis Dimopoulos will host a workshop on pitching your company. It will be focused on the conversation with Angel Investors, but has value to anyone who is working to get clarity in their presentations.
Tuesday, February 18, 2014 from 5:30 PM to 7:30 PM (PST)
Feb 21-- Using Gust to Connect with Angels
Seattle Angel Conference uses the Online Platform- GUST for managing the documents and information for Start-ups. If you are seeking investment, you should have a profile on Gust. SAC Lead Josh Maher will walk you through how to set up and optimize your Gust Profile. If you want the inside scoop on best practices, this is when to get it. Register at Eventbrite, and we'll send you the login information for the webinar,
Friday, February 21, 2014 from 11:00 AM to 11:30 AM (PST)
The comfort of your own desk REGISTER HERE (Eventbrite) to get details Free!
Feb 25th-Preparing to take an Investment
What items have to be on your Funding checklist? Can you take investment?

As an early stage startup looking for cash to help accelerate your progress, you might want to raise outs
ide funds from Angel Investors
Joe will help you be ready for when you get to a Yes with an Angel Investor!

Come listen to Joe Wallin talk about getting prepared for taking an Investment.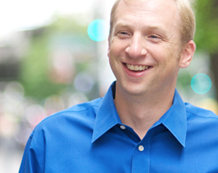 Joe Wallin is an attorney at Davis Wright Tremaine and is the Author of the Startup Law Blog at http://www.startuplawblog.com/joewallin/
You can reach Joe Wallin on twitter at @joewallin






Tuesday, February 25, 2014 from 3:30 PM to 5:00 PM (PST)





SIGN UP NOW TO PITCH
at Seattle Angel Conference V
Presenting Company Tickets must be purchased by March 1st for consideration for an Angel Investment of up to $200K

Save $150! Attendee Extra Early Bird DISCOUNT TICKETS
Must be purchased by March 1st!








Register for the SAC V Conference Now!

(paperwork can follow shortly after by creating your GUST profile)

It doesn't cost any more to enter than to attend, but you get so much out of it.

By

applying to Seattle Angel Conference

you will connect with new angels, practice your presentation skills, get your due diligence ducks in a row, get direct feedback on your business model, and have a chance to gain a up to $200K investment. The 10 week due diligence process starts on March 4th, where the Angel Investor LLC will start reviewing, ranking, and commenting on companies. As a result the companies get stronger, regardless of how far they get in the process. ( Read

the 5 reasons why you should apply to SAC by Seattle Startup Booktrope )

Why Should You Apply?

Every applicant will receive direct feedback on their business model.
The semi-finalists will receive coaching.
The six finalists will participate in deep due diligence sessions with investor teams
The six finalists will present to a conference full of investors and other entrepreneurs
The winning company will be awarded an investment in the form of a convertible note of $200K

Throw your hat in the ring! Register Today

as a presenting company!

To attend the conference,

register at eventbrite

before March 1 and you SAVE big!






CONFERENCE DATE




Thursday, May 22nd, 2014
from 12:30 PM to 6:30 PST




About the Seattle Angel Conference

The Seattle Angel Conference is an investor led event, connecting Entrepreneurs and new Angel Investors.

More about Seattle Angel Conference

and how we're working to build a community of Angel Investors, and Funding Ready Entrepreneurs.

Thanks to our sponors:

-- Intellectual Property Law

- Support for Startups and small businesses