HR for Startups Identifying needs and r

ecruiting talent & strategies: - Daniela Luzi Tudor

Training Workshop for Entrepreneurs

Tuesday, February 3, 2015 from 6:00 PM to 9:00 PM (PST)

SURF Incubator


999 3rd Avenue
#700


Seattle

,

WA

9810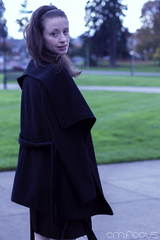 Identifying Needs & Recruiting Strategies!
In this session you will learn:
1. How to identify what type of talent you need to get your startup off the ground
2. Strategies and methods on how to find the right person
4. Continuing to ensure team happiness and success!
You will learn tricks and tips to use your network and free tools like LinkedIN to find your core first members of your team!
Daniela
is currently the Community Development Manager at General UI, a mobile app and emerging technology development company. She focuses on strategy, recruiting, marketing and PR.
Daniela's
background is in IT recruiting, HR & sales for Fortune 100 companies and start-ups nationwide. She
grew up across five countries and is passionate about music, technology, art, philanthropy, and traveling.